Centro Educativo Las Morochas (CELM) was founded by Carolyn Talbot in 1971 and originally funded by the oil industry in the western region of Venezuela on Lake Maracaibo. The school started with a handful of students and eventually evolved into a school of over 100 students and was known as one of the top American International Schools in Western Venezuela.
Shareholders of the school continue to be multi-national companies in the oil-related industries. At present, we maintain approximately 80 students enrolled from our Early Childhood Education program through High School. The current student population at Centro Educativo Las Morochas is 64 students, with more students expected in the very near future. Our facilities include the main school building with 18 classrooms, science lab, library, computer lab, two multipurpose rooms, basketball court, tennis court, and a soccer/baseball field. The curriculum is based on a North American curriculum, the language of instruction is English, and the student/teacher ratio is 5:1.
The Southern Association of Colleges and Schools is a regional agency founded in 1895 which accredits public and private schools in eleven southern states. By agreement with the other regional accrediting associations in the nation, it also accredits American schools in Latin America except those in the Panama Canal Zone. Membership in the association is sought on a voluntary basis. The attainment of membership certifies that the member institution has met the standards of the association.

CELM is accredited by AdvancED (formerly SACS). The school completed the accreditation with the 2016 visitation, which resulted in renewed accreditation for the next five years. We are in the process of working on the recommendations given to us after their last visit.

Credits earned at Centro Educativo Las Morochas are acceptable at all schools, colleges, and universities in the United States. CELM has been accredited since 1971.

INTERNATIONAL CONTEXT

Our school belongs to the following international organizations: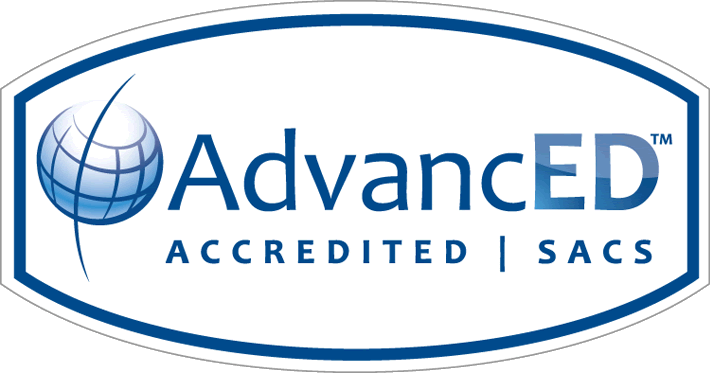 Association of American Schools in South America (AASSA)
The International Educator (TIE)
Venezuelan Association of American Schools (VANAS)
This organization provides United States accreditation for 13,000 schools in the United States and 93 schools in Latin America. CELM has enjoyed accreditation status since 1971.
This organization is comprised of 41 American schools in South America, representing the following nations: Venezuela, Ecuador, Peru, Brazil, Paraguay, Uruguay, Chile, Argentina, Bolivia, and Curaçao.
This organization provides recruitment services, health services, and consultancy to international schools all over the world.
This organization consists of all American schools in Venezuela; in addition to sports and cultural interchanges, a yearly professional conference is held.
FACULTY AND ADMINISTRATION
There is the Director, 16 full time teachers, 2 part time teachers, and 1 teacher aide. Teachers also have responsibilities as Secondary and Primary Coordinators, ESL Coordinator, IT Coordinator, and College Counselor. The Administrative staff consists of a business manager and assistant, purchase assistance, copy/storage room assistant and one secretary. Maintenance staff consists of five individuals. The faculty is actively involved in professional development through VANAS and online courses. U.S. equivalent teaching credentials and experience are required of all. Two faculty members are U.S. citizens; two Canadian, two Mexican, one German, and the rest are Venezuelan Nationals.
CURRICULUM
The educational program is US based and the language of instruction is English. For the most part the Pre-school (Nursery-K) and elementary program (1-5) is self-contained with Music, Art, Informational Technology, Library, and Physical Education. Emphasis in the secondary grades (6-12) is college preparatory. Most textbooks and other materials are imported from the United States. Our curriculum is aligned to Common Core State Standards.
ACTIVITIES
Extracurricular activities are a part of each student and teacher's commitment at Centro Educativo Las Morochas. The school offers its students opportunities to compete and interact with other American and International schools in the region at the junior varsity level in athletics, academics, and fine arts. CELM has a Student Council and Yearbook Club.
STUDENTS
Enrollment for the 2017 – 2018 school year in grades Nursery to 12th Grade is 64 students. They are distributed like this: 7 ECE students, 42 Lower School students, 14 Middle School students and 6 High School students.
ADMINPLUS
Centro Educativo Las Morochas uses Rediker as their gradebook provider. Teachers update grades weekly using Admin Plus. Parents are able to monitor their children progress online. Each parent has their own account and is able to access the portals anytime.
STANDARDIZED TEST RESULTS
Northwest Evaluation Association (NWEA) Test twice a year.
CALENDAR
Classes run from August to June, on a two-semester system. Grades are published quarterly. The school day is from 7:45 to 3:00 pm. Also, an after school program which promotes fun learning activities is offered from 3PM to 4PM.